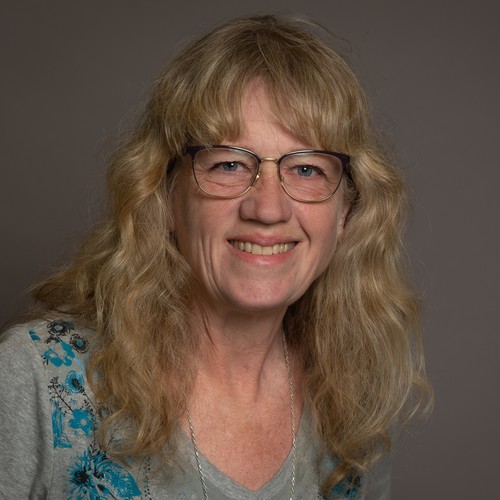 Buenos Dias!
My name is Lori Root and I've been at Living Hope since it's beginning in 2000. I accepted Jesus, after finally realizing I indeed needed a personal saviour, in the spring of 1999, and began looking for a church family. Back then LH was just being conceived so there was lots of room for growth for both of us! I love being a founding member of this church!
I happily and humbly serve as an elder, especially in our Children's Church. Overseeing the amazing people on our kids teams as they connect the dots towards Jesus and the Gospel can be overwhelming but worth it!
My hubby Donnie has been my helpmate for almost 13 years now. We find our faith is our marital superglue! I am also blessed to have been a mom to my son Ryland and daughter Martina for going on 30 and 26 years!!!
Outside of church I have worked for SD 71 as an Education Assistant for 22 years.

Fun Facts About Me:
• I love Mexican food (Donnie and I used to own a Mexican restaurant)
• There are times (often) you might see either my feet tapping or my fingers flying as I worship the Lord.. (I've been a tap dancer since I was 10 & ASL is one of my passions)
• I recently completed a marathon with my son!
I hope to continue to connect and grow within the LH congregation and beyond in the name of Jesus....God Bless.
Headshot by Sharon Snider Photography