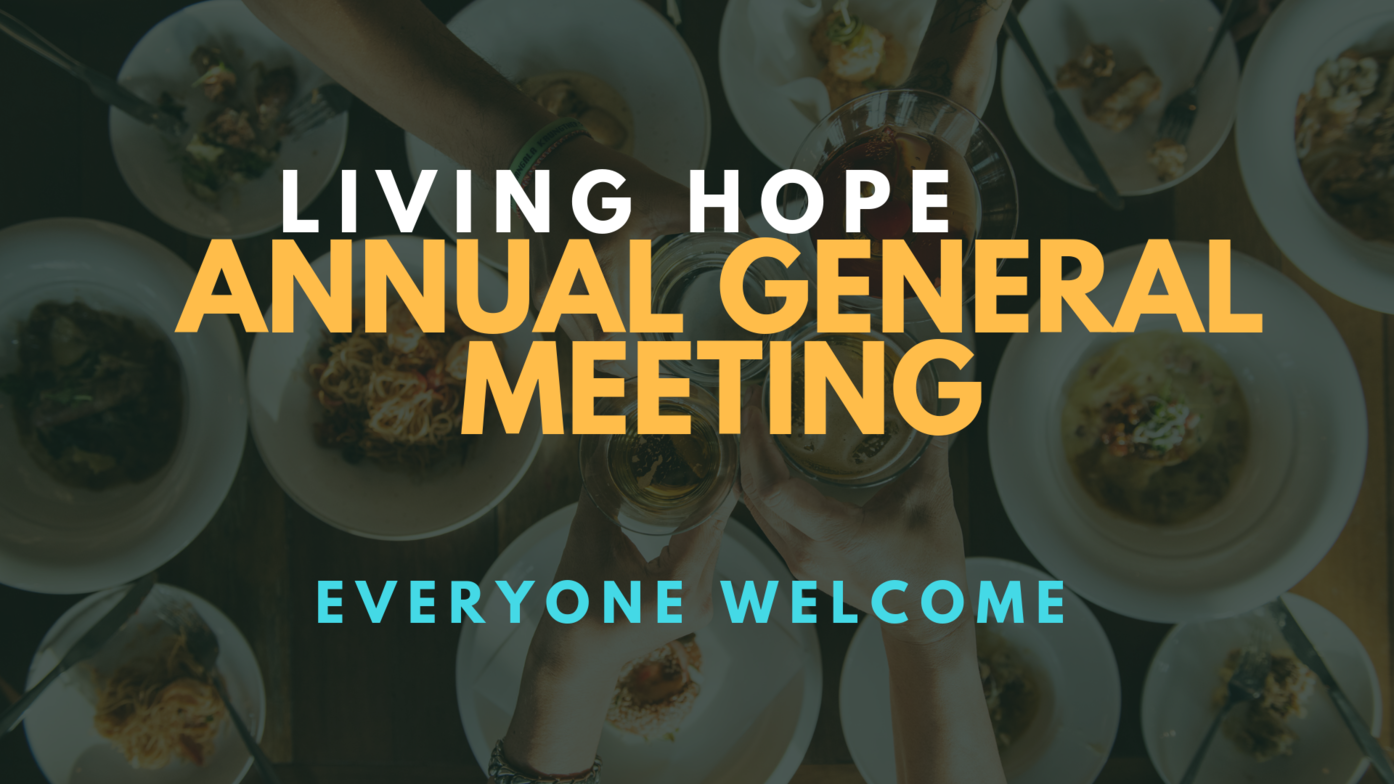 Save to your Calendar
This meeting is not just for people who enjoy spreadsheets and budgets.. this meeting is for all of us! It's about celebrating the faithfulness of God as a Church family and continuing to spur each other on to join God in His work at Living Hope and in the wider Comox Valley. Hope you will join us!
If your last name starts with A-M bring a main dish; N-Z bring dessert (just a guideline). Please remember to mark your dishes so they don't end up property of CPC.