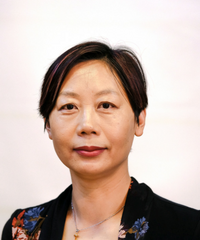 大家好! My name is Li, LiFeng. I serve Living Hope Church as an elder and cultural translator. My husband Tony and I immigrated to Canada in 2003. I deeply love this beautiful country and the peaceful and friendly people here.
I was born into poverty in China, as an unwanted life. God makes me rich in Him after 14 years of walking with him.
I came into Comox Valley 3 years ago, with my husband and son Kris, knowing nobody. God gave me a big church family of 200 people.
The only goal of my life is to become living proof of his mercy and grace.
Fun fact about me: we have crossed Canada five times.